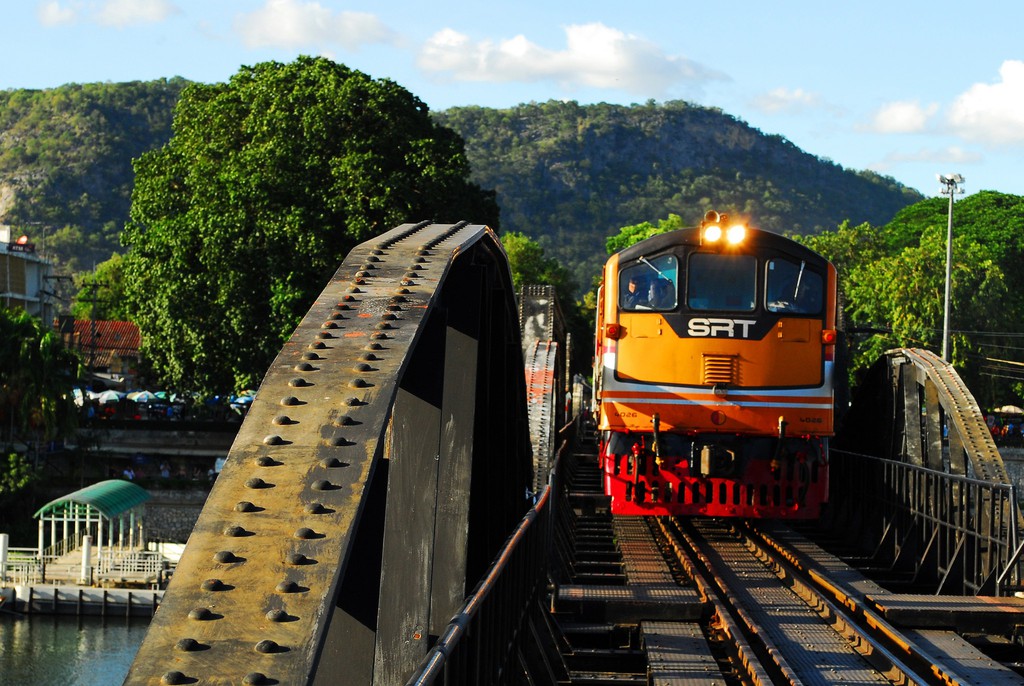 Giant Monky Pod Tree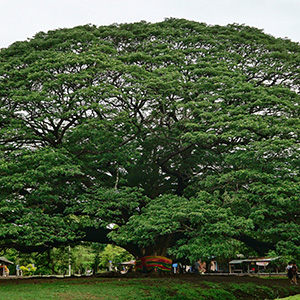 At Veterinary and Agriculture Division 1, Dan Makham Tia District, not too far from Kanchanaburi Area, there is the 100-year-old giant monkey pod tree with a diameter of 15 meters, 20 meters high from the top to the bottom. Its bush is 25.87 m wide, and its shade diameter is 51.75 m long, covering one rai, 2 Ngan, 4 Wa square. It is the pride of the people of Kanchanaburi. This monkey pod tree grows naturally under the guidance of Division 1 Veterinary and Remount Department of Veterinary and Agriculture. It is currently one of the tourist attractions in the province of Kanchanaburi.
Opening hours : Daily 8:00 – 16:30 hours
Distance from resort : 58.4 Km
Time to get there : 1 hour by car
Hellfire Pass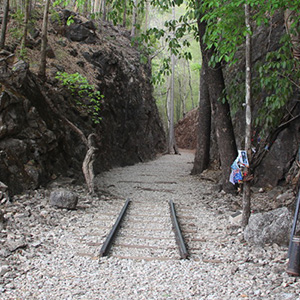 Hellfire Pass is a four-kilometer stretch of the Death Railway, the railway that would link Thailand to Burma. The research was performed by Japanese soldiers prisoners, who cut a long trench in a large rock mass to allow the train to move. The pass is 500 meters long with a height of 26 metres. The prisoners nicknamed it Hellfire Pass because of the torches that lit the spot at night to allow the work to continue. The Japanese forced Australian , British, Dutch and other inmates to work 18 hours a day.
Opening hours : Daily 9:00 – 16:00 hours
Distance from resort : 55 km
Time to get there : 50 minutes by car
Erawan waterfall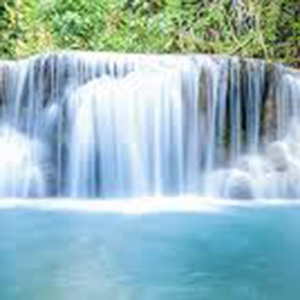 Erawan Waterfall is regarded as one of Thailand's loveliest waterfalls. Located in the Tenasserim Hills in the province of Kanchanaburi, some 200 km northwest of Bangkok, Erawan has seven different levels and is part of the same-name national park. In addition to the waterfall, the park contains a number of calcareous caves giving tourists numerous opportunities for exploration.
Opening hours : Daily 07:00 – 16:30 hours
Distance from resort : 33.2 km
Time to get there : 36 minutes by car
Lam Khlong Ngu National Park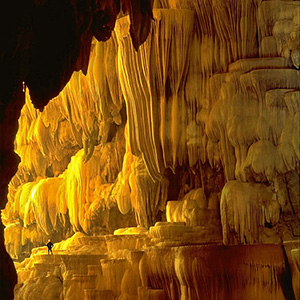 Lam Khlong means canals and "Ngu" means snakes that indicate where the name came from. It is believed that there was a large snake that eroded through calcareous stones and created waterways and caves that now appear in the national park. Lam Khlong Ngu owns a variety of wild animals, plants and insects in the green tropical forest. It also houses a variety of beautiful calcareous caves such as Tham Nok Nang Aen, Tham Namtok, Tham Yai and, most notably, Tham Sao Hin, where the tallest calcareous column of Thailand made of stalagmites and stalactites stood within, measuring 62.5 meters in height.
Opening hours : Reservation only
Distance from resort : 143 km
Time to get there : 2 hours 30 minutes by car
Mallika city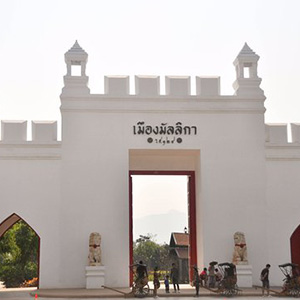 Mallika is the retro-city that represents Siamese lifestyles past in the Chao Phraya River Basin. During King Chulalongkorn 's reign, Rama V (1873–1910 A.D.), the way of life of the people in 1905 A.D. It had improved beautifully. Abolition of slavery was the most pronounced. These former Siamese slaves, when freed, had to live and earn a living by themselves without any further influence and support from their nobles and masters. They had to lead a life of self-reliant self-sufficiency and in peace with all other Siamese people. Those changing lifestyle patterns are the cornerstone of the Thai people of today.
Opening hours : 9:00 – 17:30 hours
Distance from resort : 28.4 km
Time to get there : 30 minutes by car
Surasi Military Camp Floating Market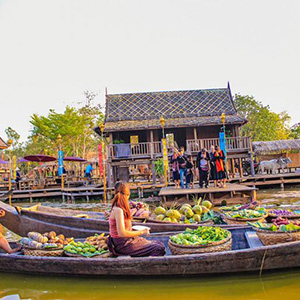 It was a scene of the film 'The Legend of King Naresuan'. Then, it was renovated as an ancient Floating Market. It is set as the fortress, and becomes Kanchanaburi's first and only floating market. Traditional food and dessert shops, souvenir shops, royal project shop products, and photo studio are all ready to serve the tourists.
Opening hours :  09:00 – 17:00 hours
Distance from resort : 23.5km
Time to get there : 25 minutes by car
Prasat Muang Singh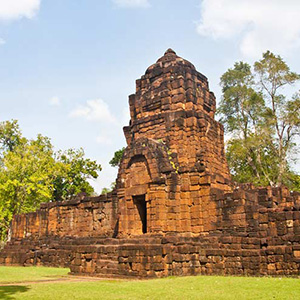 Historic Muang Singh Park marked Thailand 's western boundary with the Khmer. At the height of its power, in the western part of Thailand, the vast Khmer empire extended all the way west to deep into the present Kanchanaburi province.
Opening hours :  08:00 – 17:00 hours
Distance from resort : 35.4 km
Time to get there : 35 minutes by car
The Bridge on the Kwai River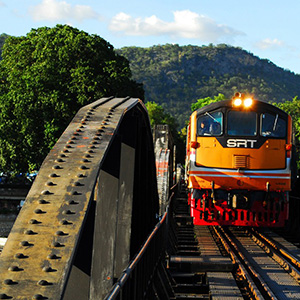 In Kanchanaburi, the Bridge on the Kwai River is possibly the most well-known, important, and poignant. After their conquest, with unfettered access to and use of Siam 's infrastructure, Japan tried to establish a transportation route through Siam to Burma, which it also occupied between 1942 and 1944, with a view to reducing its reliance on maritime transport and encouraging further movement to India.
Opening hours :  24 hours
Distance from resort : 38.1 km
Time to get there : 40 minutes by car
Srinakarin dam national park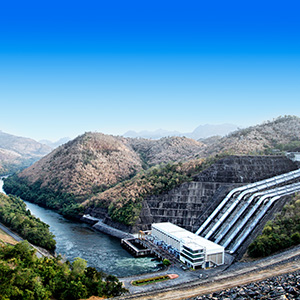 On 23 December 1981 Srinakarin Dam National Park was designated a Nation Park on Thailand's range of 38. The area includes 3 districts consisting of the district Srisawat, district Saiyok and district Thongphaphum. The region covers around 957,500 rai, or 1,532 km2. The most appealing are waterfall in Maekamin, waterfall in Phasawan, waterfall in Phatat. Noensawan perspective, and practice of trekking.
Opening hours :  7:00 – 17:00 hours
Distance from resort : 74.5km
Time to get there : 1 hour 20 minutes by car
Sangkhlaburi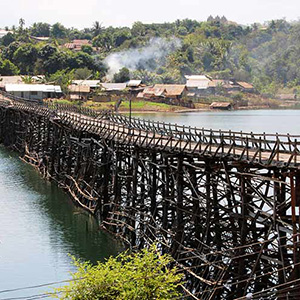 Sangkhlaburi is an idyllic location and well worth a visit as it is off the tourist path and therefore perfect for the visitor who wants to see "true Thailand" The location is well known to Thais who come here for relaxing weekends away, or even parties on the floating houses.
Opening hours :  24 hours
Distance from resort : 188 km
Time to get there : 3 hour by car